By wearing masks, we show that who we are is not as important as what we want, and what we want is everything for everyone.

David Graeber
Choose Yourself. Change who you are. Make yourself someone else.
This room is an experiment. Can we protect our vulnerability and maintain our openness by playing with identity?
What options do we have?
Wearing masks
Swap accounts during online meetings?
Organize regular carnivals?
The Museum of Care was born as an idea of openness and solidarity. After all, the best answer to the injustice of death, loneliness, and ultimately one's own limitations is to connect and mutually support each other!
I grew up in a society where secrecy was part of everyday life and I wanted to avoid that at the Museum of Care.
The Museum of Care practices online publication of all our Reading Groups and Assemblies.
We try our best to be transparent and open.
After all, we are not an institution, a corporation, or a foundation. We are created for a general public, to share and to produce horizontal knowledge.
However, it is clear that this position makes everyone vulnerable. Any education is first and foremost a political position. Our members live in different countries, with different political regimes, and we have different attitudes toward Privacy and the level of acceptable security.
Our project was born out of Carnival4David, which we understand as a political gesture.
This room – will collect masks and stories about identities
The first pieces are the masks made for Carnival4David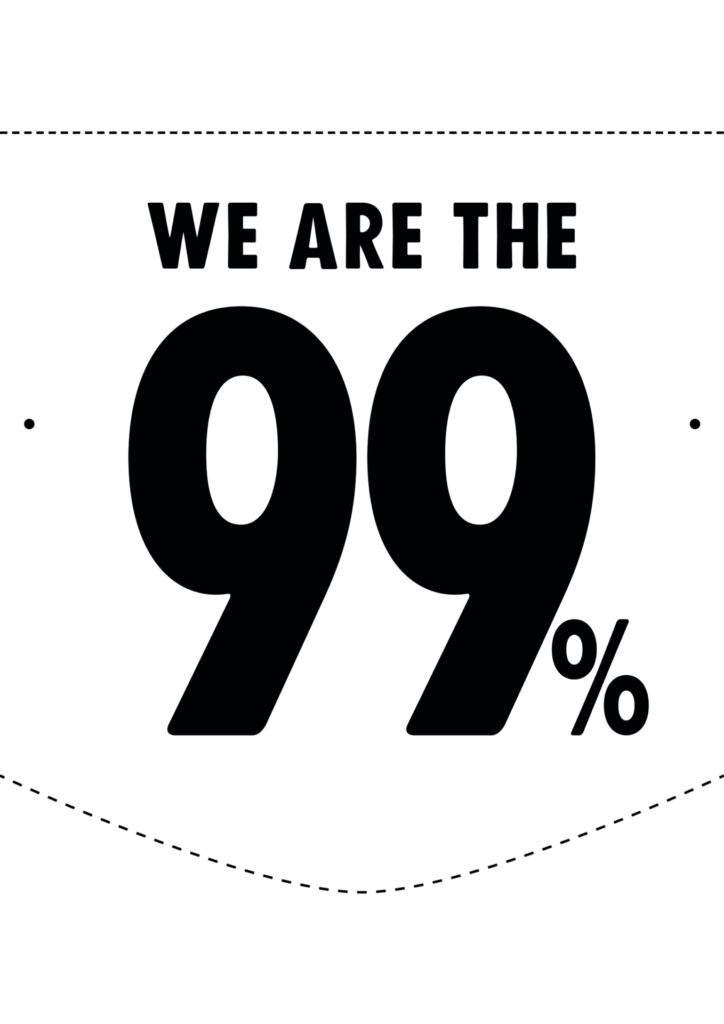 At our Assembly of Tools of Care, we hope to think together about:
How our masks can be used for our zooms.
Wouldn't it be great to have participants wearing masks in the Zoom!
Can we have Carnivals in Zoom and what might they look like?
Can we make carnivalesque an everyday practice?
How can we have reading groups whose members wear masks?
This room also plans to collect invented stories of identities. All identities are human-made, so let's treat them with creative enthusiasm. We will talk about this during one of the panel "Pirate Enlightenment" dedicated to David Graeber's book. This panel will be about "Sotrytelling" during the Biennials in Timisoire Romania.
We will be showing our collection – stories and masks at the regular APTART exhibitions.
In September 2023, we're opening a new season of the Museum of Care and David Graeber Institute with a Pirate Party.
If you want to join us, you can:
offer us your favorite mask or/and story, character
Download our masks and have your own exhibition
Come up with new ways to participate in this project
Here is an attempt to organise an information about all our carnivals, but we are in preparation to the new one.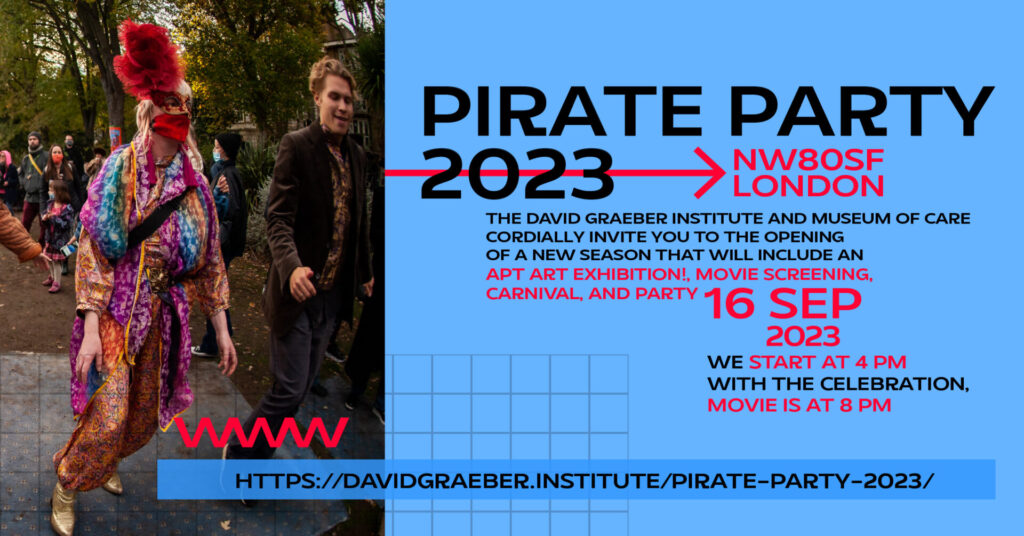 At 16th of September at 17-00 at Rowley Way NW08SF London, UK
Thank you all for joining us on Saturday for Carnival.
It was wonderful. Slowly, we are becoming masters of Carnivals. Each time we do them easier and less stressful. Some people leave, but new people come along.
It was such a good idea to do a Carnival in a real community. How lucky we are to find Rowley Way – a realized utopia!
Rev Billy sent us a video message!