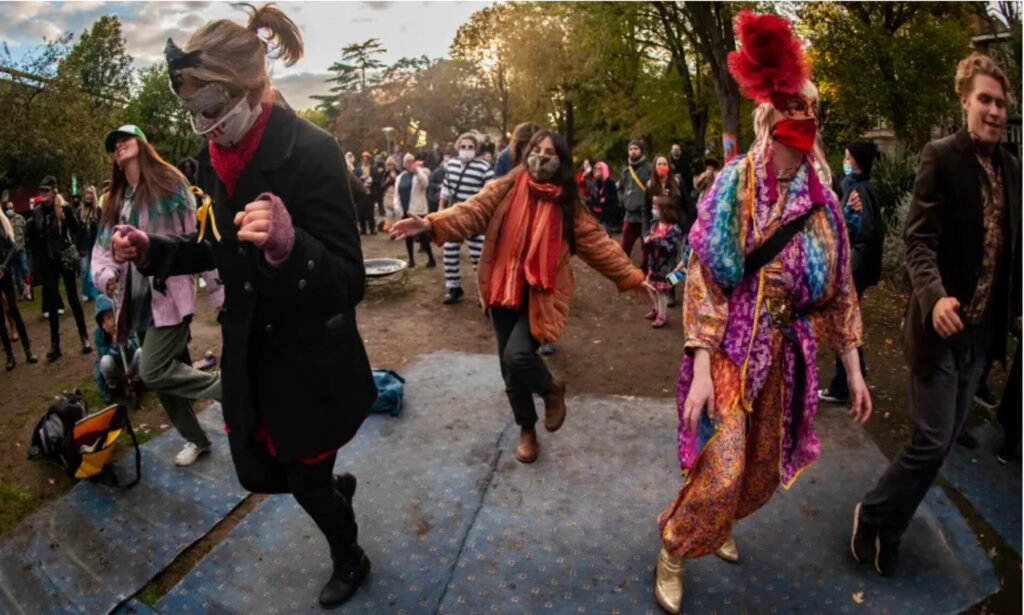 Museum of Care and the David Graeber Institute cordially invite you to the opening of a new season with an exhibition, movie, music and party.
Join us in September 2023 for assembling together, co-creation, caring for each other, and food sharing.
The first 50 seats will be available on a first-come-first-serve basis to watch the iconic SF movie "Serenity," and the following day, we'll invite you to a distributed AptArt exhibition that will revolve around WW1 and the imaginary wars of the future.

Wars of the Past and the Future is a follow-up to "50 Years of Protest Posters in the UK", the first APTART exhibition set up by the Museum of Care and the Museum of Unrest. This new exhibition will be timed to an opening for the new season of the David Graeber Institute and the Museum of Care.