curator: Nika Dubrovsky, looking for collaborators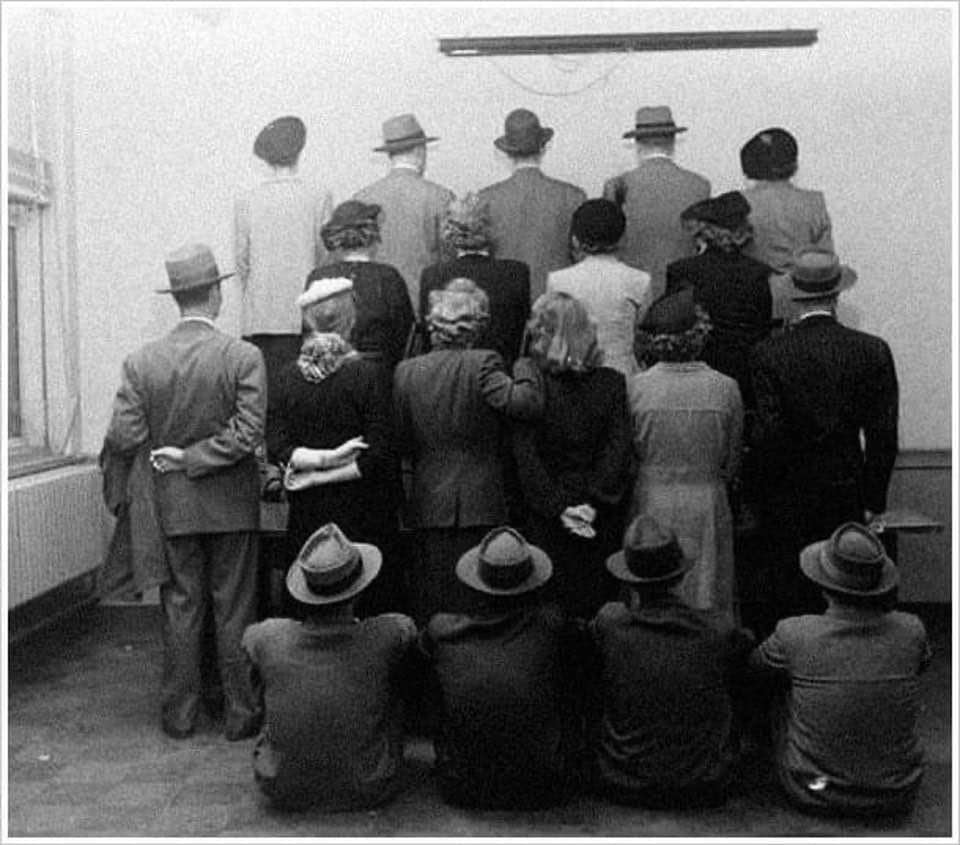 We believe in the genius in everyone, in everyone an artist and everyone a scientist, and that creativity in community can change the world for the better. We believe we can do this together, locally, with radical fun – and that anyone, anywhere, can make a Fun Palace.

Fan palaces manifesto
At the Museum of Care, we often ask questions and look for answers. This room discusses different forms of collectivity.
This room is a room for conversation. It overlaps with and complements the "Collective Decision Making" room, which explores the mechanisms of how people agree or disagree and how we can reach consent (and can we?).
The question "what is collectivism" stood during the Cold War as a supposed ideological contradiction between the repressive and violent socialist collectivity, and the "Western" capitalist model, built around the notion of an individual who is viewed as a rational self-interested agent.
Most leftist movements are still stuck in resolving this "contradiction."
Here is information about events that have already taken place and that are still being prepared in the Collectivity Room.
I will be glad for advice, recommendations, and collaboration.
– Rojava Video Commune Screening with Debbie Bukchin, April 12
– A Talk on Ewald Vasilyevich Ilyenkov "Personality and collective", April 27
Future events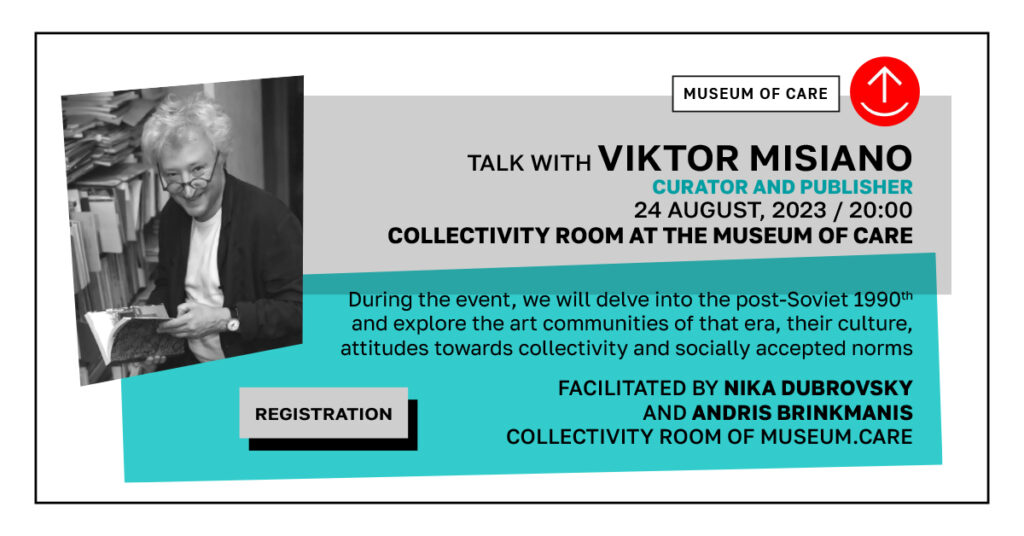 August 24 2023 Conversation with Victor Misiano facilitated by Nika Dubrovsky and Andris Brinkmanis about Soviet and post-Soviet art bohemians. What code of behavior, traditions were adopted in these groups? Did it differ from socially accepted norms? Did they distinguish themselves from the norms adopted by other artistic groups in other times and in other countries?
October 26, 2023 we will continued our conversations with Friends of Ilyenkov about democracy and the state, linking Ilyenkov and the writings of David Graeber. According to Mark Fuller, who initially made the connection between the Museum of Care and the Ilyenkov group, Ilyenkov's concept of personality seemed to him to echo the work of David and Maurice Bloch on "the extended self: it takes others (others) to develop the self. " Registration link
These are the future events, that may happen soon:
– Batka Makhno's anarchist army in Ukraine fought both the Whites and the Reds. What was his take on collectivity?
– The collectivity emerged during Documenta 15, described by the Indonesian word Lumbung,
– "Nonviolent protest movements set up to organize mass movements" Extinction Rebellion with Clare Farrell, sometime in June 2023
– Dialog with the activists from Rojava, Northern Kurdistan, where for almost ten years, women have been developing a collectivity that is opposite to theocratic religiosity, orthodox Marxism, and the capitalist reality of the West.
The conversations will start in the last week of April and will continue every other month. So far, I have lined up three conversations (for the six months of 2023). Stay tuned.
Our reading list