May 29, 17:00 Berlin time, live at HKW Berlin and online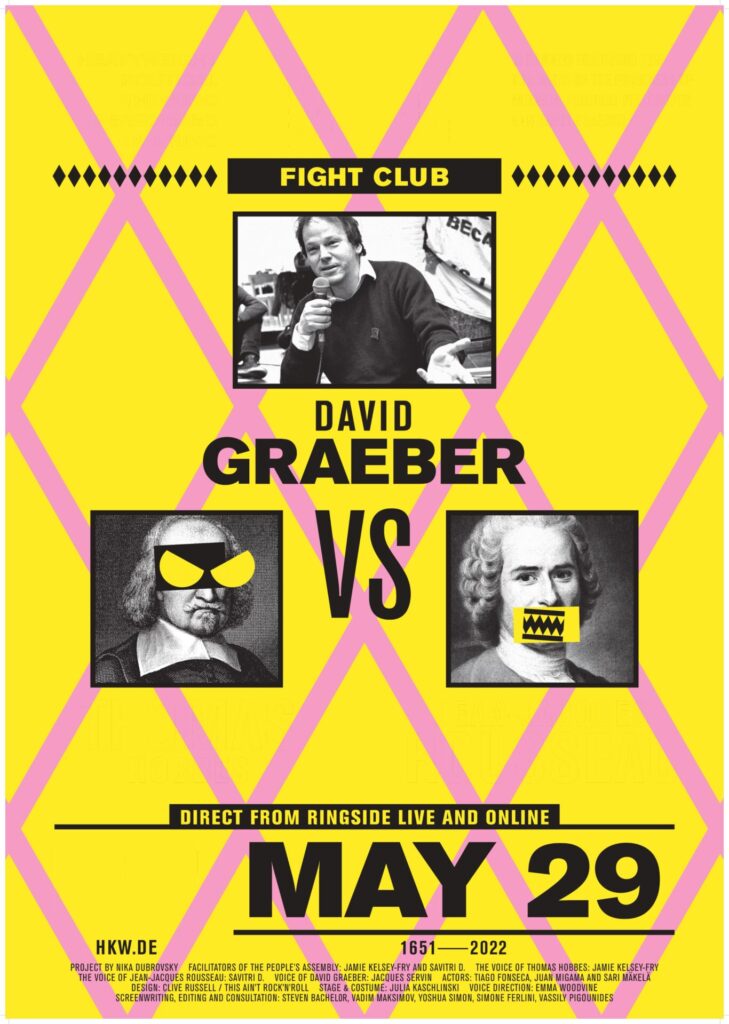 Facilitators Jamie Kelsey Fry and Savitri D and the entire Fight Club project team invite you to join a People's Assembly.
The People's Assembly will open for participation after you've watched a live fight between Thomas Hobbes, Jean-Jacques Rousseau and David Graeber.
The Assembly will debate the most important questions that concern us all: human nature, the state, and the political structure of our society.
Why is our society built around the ideas of Hobbes and Rousseau, even though most people do not know who they are? Why is it that so many people see no good way out of despair and are locked in a state of perpetual unfreedom?
Register in advance for this meeting. Prompt attendance is recommended. This is a live event, if you arrive late you will miss the performance.
May 29 / 2022 / 17:00 / Amsterdam, Berlin, Rome, Stockholm, Vienna/ [16:00 London Time]