Our first exhibition is dedicated to the work of our friends and partners at the David Graeber Institute and Museum of Care, art activist groups like Extinction Rebellion and Ocean Rebellion with their connection to David's work on Pirates and the XR Brain Trust. Part of the International AptArt Exhibition to celebrate the launch of the Institute on 28-29 October 2022
Extinction Rebellion by Clive Russell
Clive is a collaborator. His work looks at ways of including other people in the act of making. The Extinction Rebellion posters on show are a great example of this. The work was done by many different designers, using tools provided by Clive, or not (if the choice was not to use them). The only unifying elements are the Extinction Rebellion logotype and the colour scheme, these were created by Clive with each designer receiving a specific background colour to use.
The only poster solely designed by Clive (collaboration is a choice not an act of laziness) is the David Graeber Fight Club poster. But actually this is a collaboration too – without the existence of the Fight Club event in Berlin, conceived by Nika Dubrovsky, there would be no poster.
Clive contests that all work is an act of collaboration in some way or another, the act of creating anything borrows from the past and/or your surroundings, so how can it be otherwise?
CLICK ON EACH IMAGE TO DOWNLOAD PRINTABLE VERSION. COURTESY OF EXTINCTION REBELLION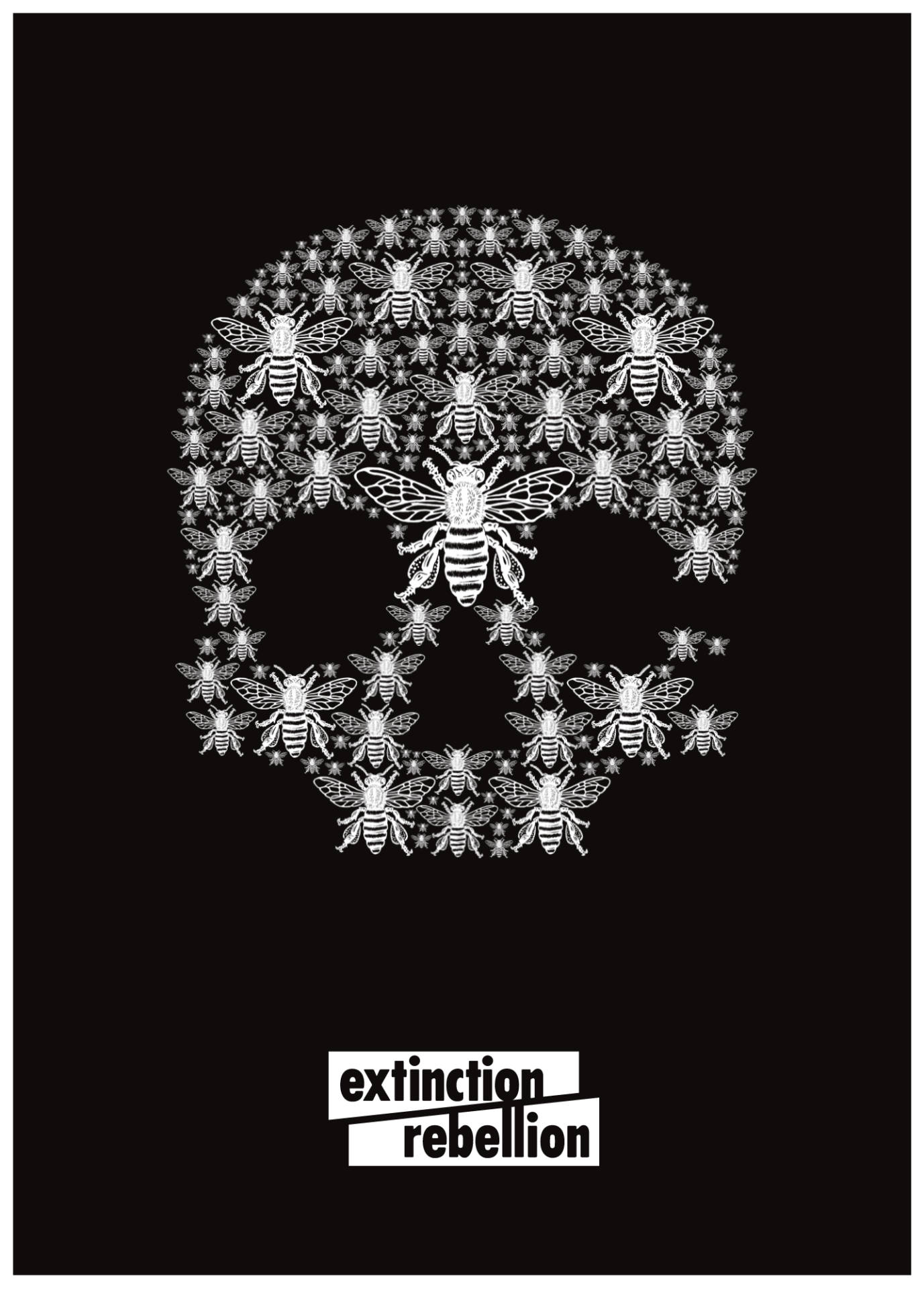 OCEAN REBELLION
Sophie Miller is an artist working across a wide variety of media. She works collaboratively creating costumes, characters, performances, powerful visual imagery and mass media press attention with a view to reaching a wide and diverse audience globally.
Her work encompasses powerful environmental messaging and the facilitation of others to make work, either through offering their creation of similar performances or to enable them to create entirely different works allowing them to express themselves and share their own meaningful messages.
CLICK ON EACH IMAGE TO DOWNLOAD PRINTABLE VERSION. COURTESY OF OCEAN REBELLION