eng / spa
Please note: here's our original plan that was cancelled, this is the updated version.
Join us on September 22 at 3 PM Madrid time for the 1st year memorial of David Graeber, in person or on zoom.
As part of the IRI's projects of the Zapatista Forum, the David Graeber foundation, the Museum of Care, the IAFS VA Lab and the Church of StopShopping are organising a Visual Assembly.
For a conversation with friends, street dinner, dancing, singing and collective reading of David's text with Jeremy Corbyn, Reverend Billy and Church of Stop Shopping, Nika Dubrovsky, Extinction Rebellion, Steve Keen, Boris Groys, The Yes Man Group, Anton Newcombe and many more.
David Graeber was an activist, writer, anthropologist, one of the authors of "we are the 99%," and member of Occupy movement who died last year in Venice. Last year instead of a funeral, we organized a Carnival4David that took place in 250 places worldwide.
This year many artists came to Madrid from Mexico – a composer Tareke Ortiz and freinds, New York City- Church of Stop Shopping, London- Museum of Care, Berlin – Carnival4David last year, Bologna – Museum of Care, etc. to take part in Visual Assembly to commemorate David Graeber's life.
Our project was so innocent – we planned to use chalk for the public art project combining street theatre, painting, and a virtual assembly of people worldwide.
Over the past months, many times, we applied for the city's permit, but we were finally denied.
So, this is the invitation to the canceled event, to a street dinner, to a collective reading, to a space where we can be together, and we promised: it would be fun!
Let's talk about freedom and care, and why one is impossible without the other.
David Graeber used to say that prisons claim to take care of their inmates—provide them with housing, food, even medical attention—and yet it is the worst place to be. While mothers take of their kids to lets them play, prison is here to punish and control.
On the 10th anniversary of the Occupy, it is a time to talk about why promises of care so often end up in fascism.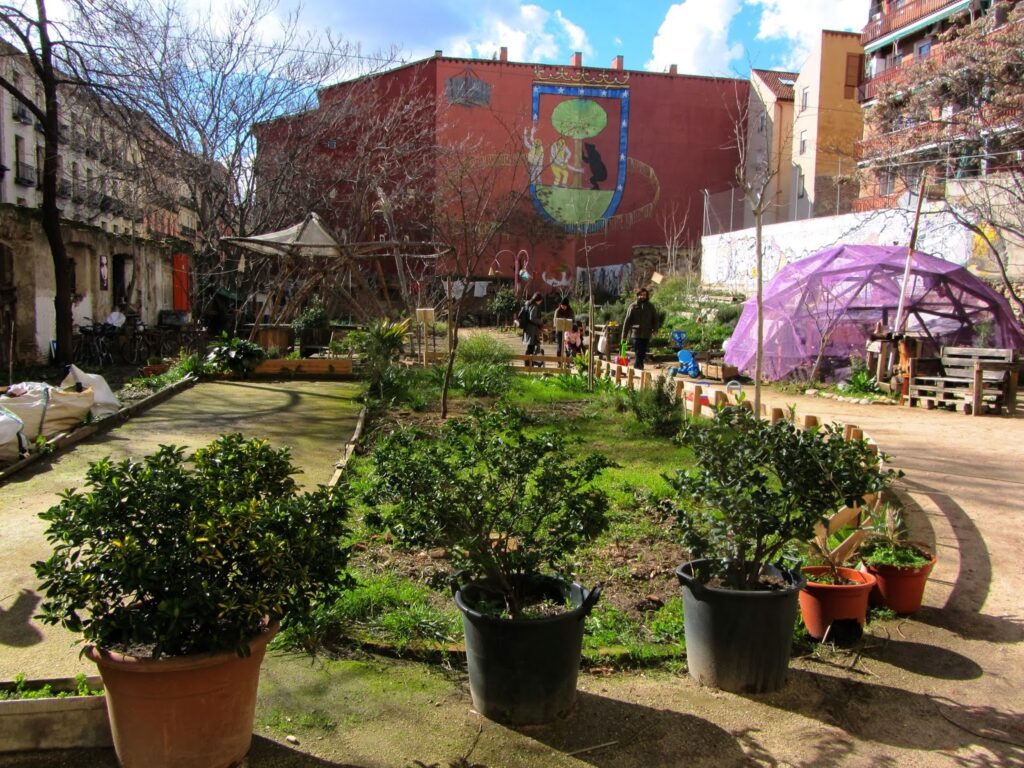 Our plan so far:
At 1:30 p.m., we begin with a procession to Esta es una Plaza with prayers, candles, and singing lead by the Church of Stop Shopping and Musicians from Mexico.
We stopped at Leo Bassi's theater to join our procession.
We reach Esta es una Plaza to start with the memorial ritual led by Reverend Billy.
We film and stream everything on zoom.
We begin the Assembly at 3pm with speeches and readings of David's texts by his friends.
here is a list of our speakers.
At 4pm we light candles and open wine. The street dinner begins. We invite local people, activists, artists and neighbors and anyone who wants to join us.
Despite bureaucratic violence, hidden and blatant manipulation, and what else are the various forms of power preparing for us, we are going to mix voices with zoom Assembly worldwide and us on the ground.
As we celebrate our collective space with David, I would like to remember his parents: Kenneth Graeber, who fought in the International Brigades against Fascism, and David's mother, Ruth Rubinstein (Graeber), an actress and the worker, who left the Russian Empire running from pogroms, was friends with Woody Guthrie who gave her the drawing.
Let's sing Guthrie's song "All you fascists bound to loos."
And then, let's see what we can do about distributed Visual Assembly!