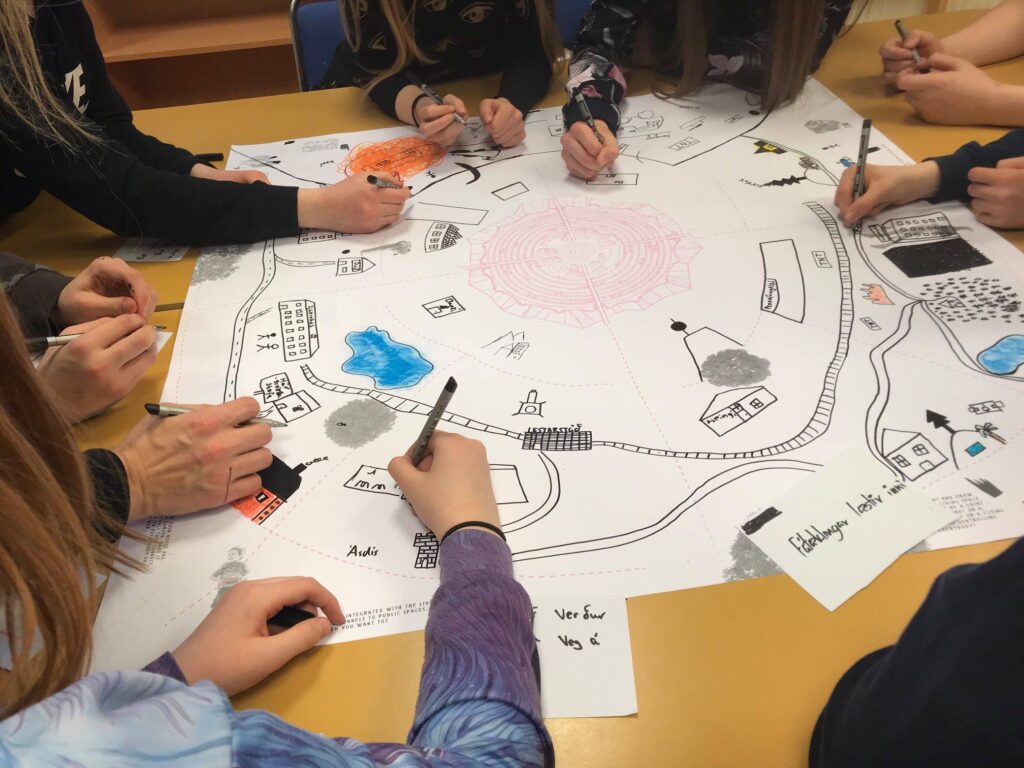 For: Children from 7 – 16 years old and parents accompanying
What: Workshop and lecture
ANTHROPOLOGY FOR KIDS IS A SERIES OF BOOKS, WORKSHOPS AND CONVERSATIONS EACH FULL OF PICTURES AND STORIES ABOUT WHAT IT MEANS TO BE A HUMAN.
During her art talk, Nika will explain why A4kids was an important project for her late husband, anthropologist David Graeber and herself, discuss the role of contemporary education in the reproduction of culture, and show various books from the A4kids series and a video of David Graeber reading excerpts from their collaborative books. She will especially focus on the book "What is a City?" and talk about the different types and ideas of cities presented in that book.
Following the lecture, participants are invited to join a workshop to create a collaborative map of an imaginary egalitarian city based on the descriptions and questions introduced in "What is a City?" book.