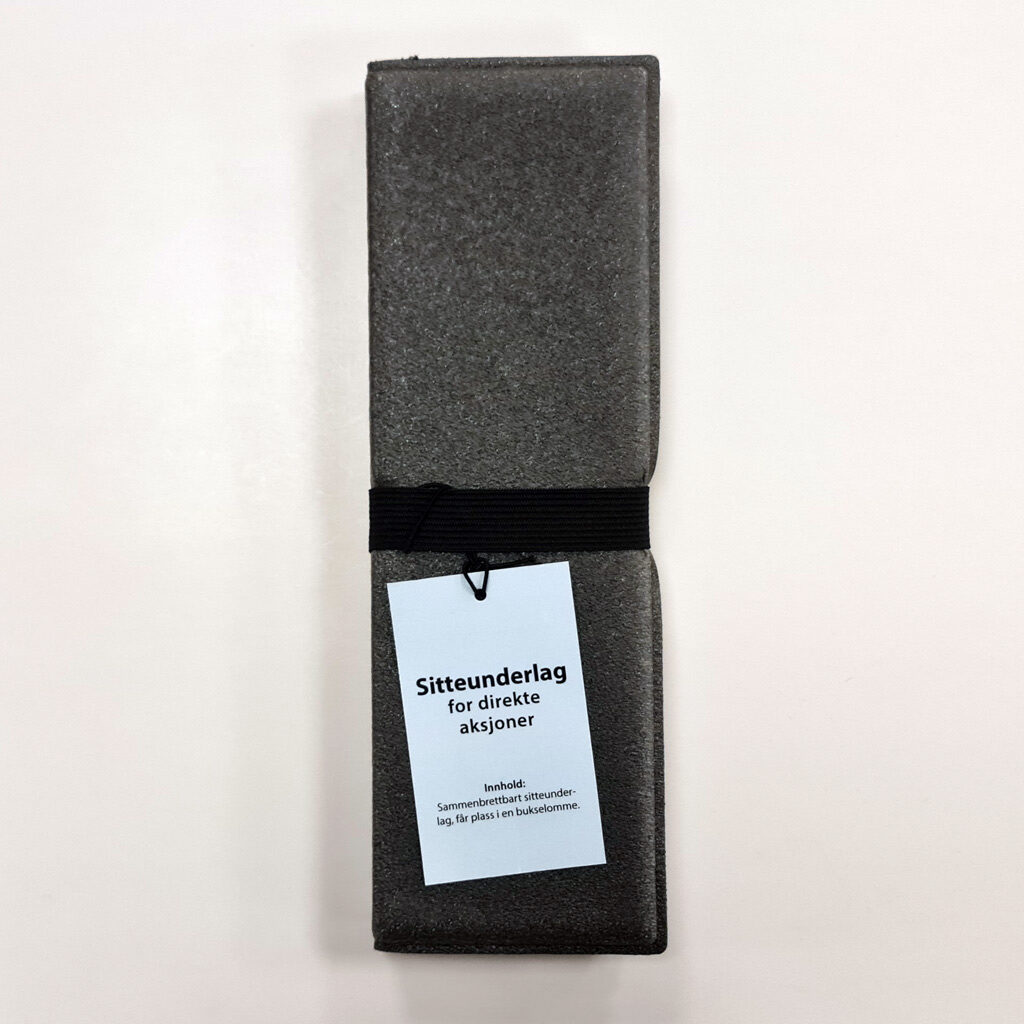 Whether you meet others or choose to do it alone, you can at any time take out the sitting mat, unfold it somewhere where you want to sit down in a silent protest against neoliberalism to make the consequences of this ideology visible.
Introduction
Are you tired of neoliberalism's compulsion for efficiency whipping you around all day long, running after buses for trains or standing cramped on public transport, like a cow on its way to the slaughterhouse? Are you tired of everything you have to achieve, how successful you have to be, all the choices you've been given that instead of giving you an exhilarating feeling of happiness and freedom rather weigh you down? Are you tired of constantly downloading new apps, discovering that your password doesn't work, sitting in endless phone queues or communicating with robots?

If you don't know what to do with your rebellious streak, don't despair. Sitting mat for direct actions is the equipment you need!
Contents
Foldable sitting mat, fits well in a fairly large trouser pocket.
Instructions
The sitting mat is multifunctional and can be used for direct actions. For example, in connection with house occupations or protests against environmental degradation. Instead of striving to motivate politicians to change the situation, you can do something yourself. It is an extra-parliamentary method, which need not be illegal. It is a historically proven strategy, used in the fight for women's right to vote, in Gandhi's non-violent struggle against colonialism and by the American civil rights movement.

If you want to make the action of protest a little livelier, the sitting mat can indeed be combined well with the Power Blower. Or you can do as the farmers of Karnataka in India did one day in 1992. After being overlooked and overheard by politicians and authorities for years, they gathered in a neat mob of 50,000 persons outside the government offices and laughed for a whole day, starting in the morning until evening. A week later the government collapsed.