Curator: Nika Dubrovsky. Room is looking for the co/curators, speakers and partners to b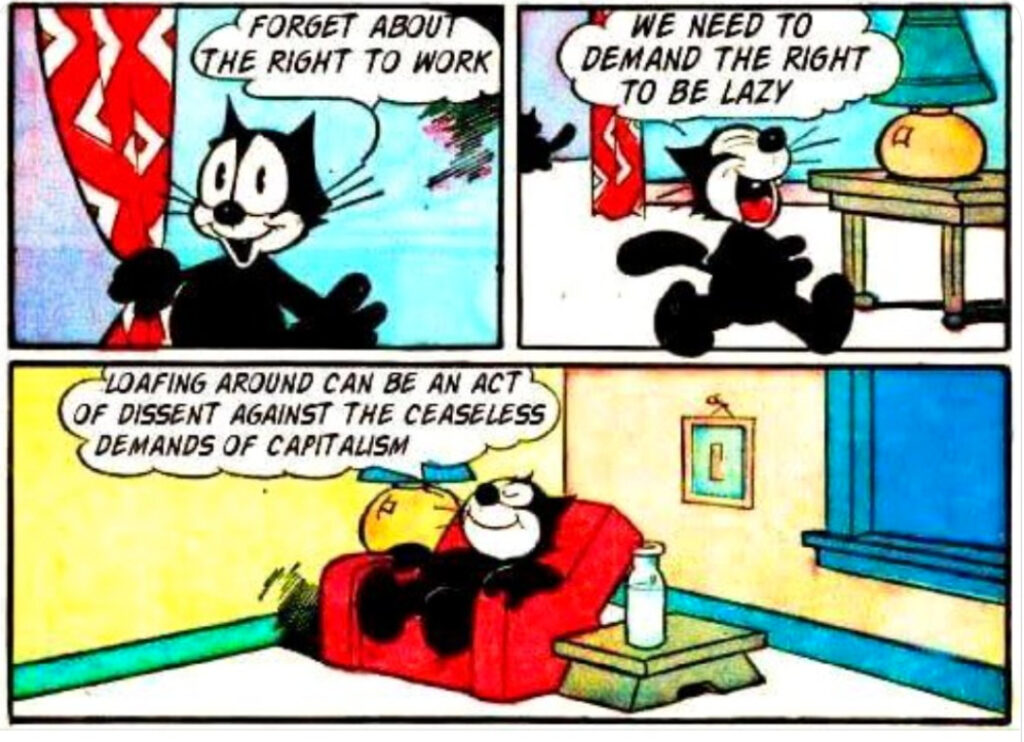 Idlers of all nations – unite!
"Every mode of life has its conveniencies. The Idler, who habituates himself to be satisfied with what he can most easily obtain, not only escapes labours which are often fruitless, but sometimes succeeds better than those who despise all that is within their reach, and think every thing more valuable as it is harder to be acquired."
from The Idler's character The Idler (1758–1760)
This room is a collection of situations, texts, pictures, people glorifying idleness.
Reading list
from our friends:
and this one is a reading list from our enemies: