Curated by Simon & Allyn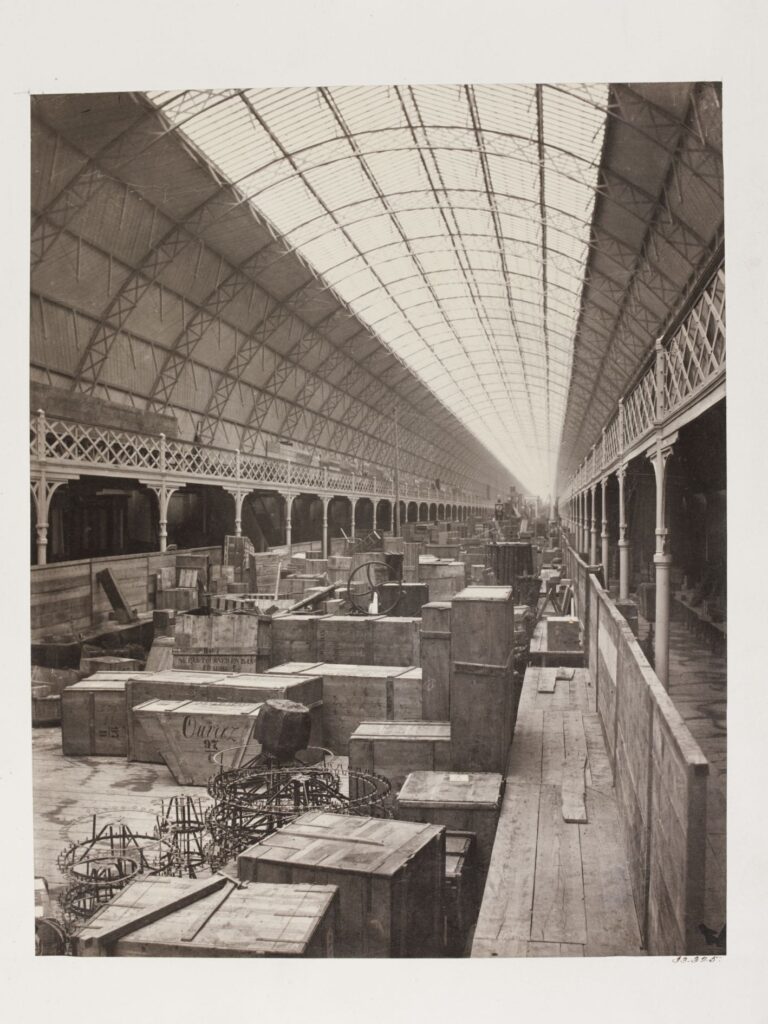 33325 Photograph Paris Universal Exhibition 1855 no.XIX: Annexe East, State of arrangement on 1st of May 1855; A photograph of the Paris Universal Exhibition 1855 by Robert J. Bingham, Paris 1855 (V&A Images).
How might a reconfigured conservation cross pollinate and inform experimental and collaborative practices dedicated to nurturing and maintaining alternative material/social relations?
A museum without objects!
At a time alive with the possibility for transformation and of building better worlds, what are the cultural care//­takers to do?
The Conservation Lab draws upon the central tenets that we inherit as object-based conservators, curators, technicians, photographers, and researchers: listening, slowed attention, care, a sensitivity to materials and environments, curiosity, collective and convivial endeavour, the dark arts of documentation and administration, nuanced embodied relationships to temporalities and layered material histories — reimagining them in the generative space of the Museum of Care.
If, as suggested by the Avant Museologists, the museum 'may well be the most sensitive recording device ever invented,' the Conservation Lab invites you to join us to test these museum-based practices. Playfully, with care, moving them beyond the current disciplinary preoccupation with historic/aesthetic objects. Are they apt to produce alternative situations and consequences, adapting and adopting an ecological and environmental awareness?
The Conservation Lab hosts the Material Photographies Reading Group, and is an open space for projects, gatherings, and happenings at points of convivial overlap with the Museum of Care, and the radical insistence of David Graeber's thought.
Please join us!
The Material Photographies Reading Group meets regularly online to explore critical thinking/making around the photograph in its multiple forms and dynamic manifestations—to welcome new ways of thinking and celebrate the increasingly complex photosphere we inhabit.
Please do get in contact if you'd like to hear more about the Conservation Lab, join the reading group, access the readings, and/or get involved: materialphotographies@gmail.com