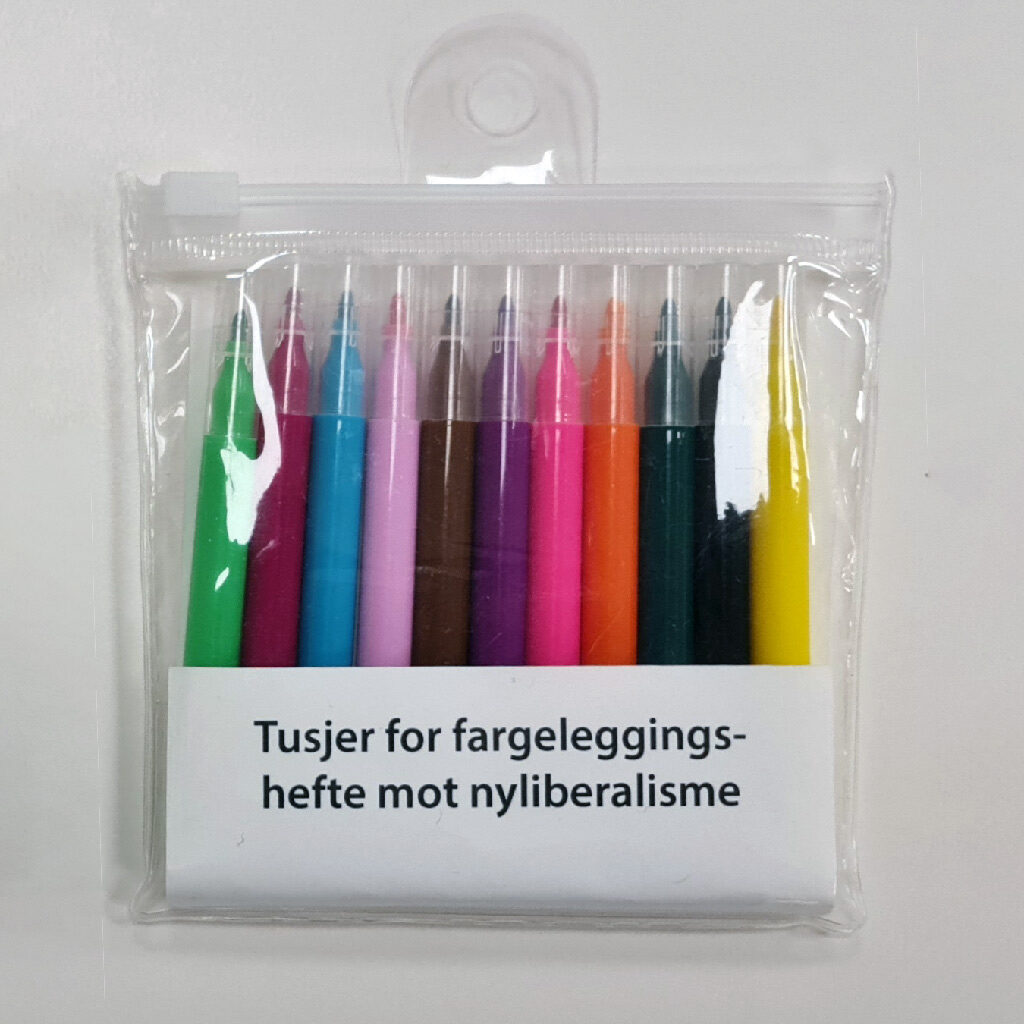 Power has many faces, but the neoliberals try to hide theirs by claiming that there is no such thing as neoliberalism, and that the neoliberal think tanks only consist of a group of friends who have a drink every now and then. With this coloring set, yoInstructionsu can get to know some iconic neoliberals while you color the portraits according to your own preferences.
Contents
A5 booklet of 28 pages, pack of 12 markers.
Download the booklet, print and get to know the most essential and ridiculous neoliberalists here >>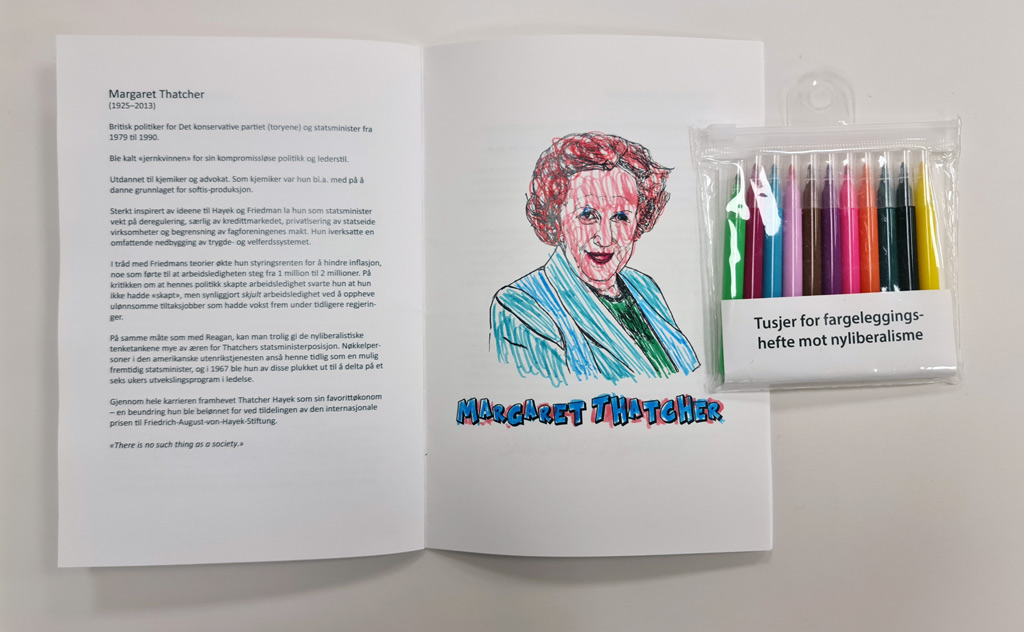 Instructions
Color the motifs in a freely chosen or chronological order. Read the text that belongs to the motif you want to color before you start, so that you can meditate on the information while coloring the main motif and the letters below. Whether you are going to fill in the entire sheet and choose a realistic or imaginative coloring, is entirely up to you. Play and learn!