curated by the Museum of Care
Just a month after David Graeber's unexpected death, instead of a funeral, Nika and friends organized Memorial Carnival for DAVID GRAEBER, which took place in 250 locations around the world.
Together with friends from the Museum of Care, clown Leo Bassi, Madrid activists, members of the Zapatista movement, and the Church of Stop Shopping, we held Carnival4David in Madrid in 2021.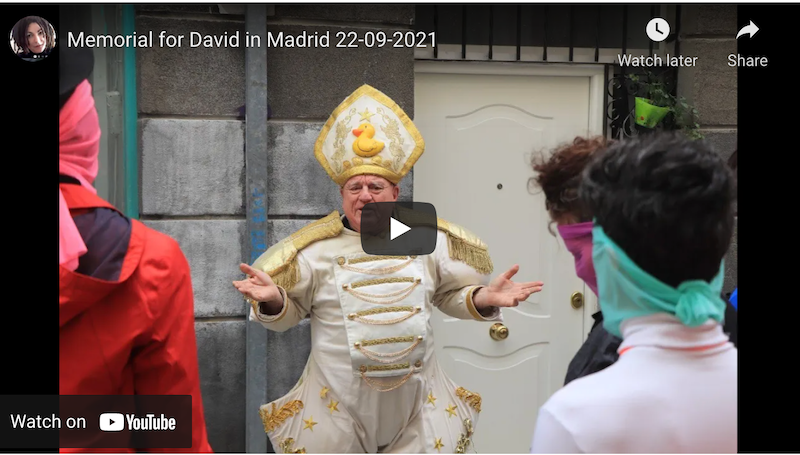 Carnival4David has become an annual event.
Carnival is the place where everything is turned upside down, where freedom and the possibility of changing social orders and prescribed roles reign. There has never been a better place for David's ideas to seep and stir.
In 2022, the Museum of Care organized a Carnival in Rowley Way London on 29 of November to mark an informal launch of the David Graeber Institute.
Carnaval4David – Opening DGI in Rowley Way: November 2020
In preparation: Pirate Carnival – June 2023 Timisoara and worldwide