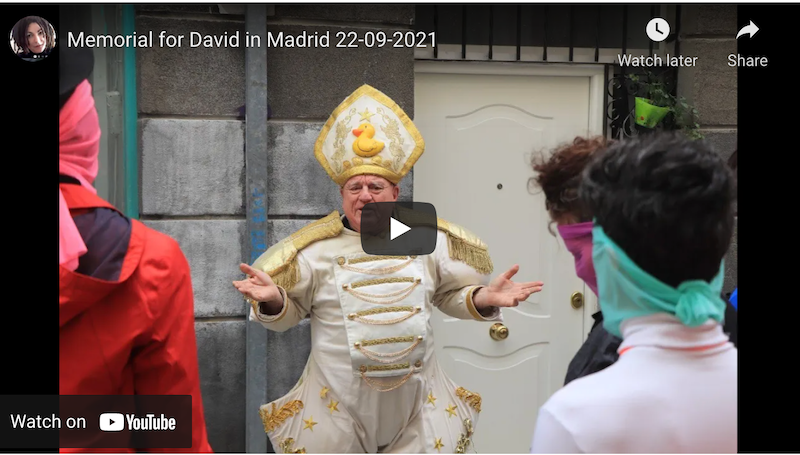 Carnival is the place where everything is turned upside down, where freedom and the possibilities of changing social orders and prescribed roles reign. There has been never a better place to live David's ideas rather than to just remember them.
David's unexpected death shocked many people who knew him and those who didn't. Just a month after his death, instead of a funeral, Nika and friends held Memorial Carnival for DAVID GRAEBER, which took place in 250 locations around the world.
Right after Carnival4David Museum of Care was born: an experimental space created as a basis for unexpected projects not necessarily related to David.
Together with friends from the Museum of Care, clown Leo Bassi, Madrid activists, members of the Zapatista movement and the Stop Shopping Church, we held Carnival4David in Madrid in 2021.
David's friends from all over the world had joined us.
Carnival4David had become an annual event.
In 2022, we plan to hold Carnival in Margate, UK where the David Graeber Institute is opening permanent residencies.