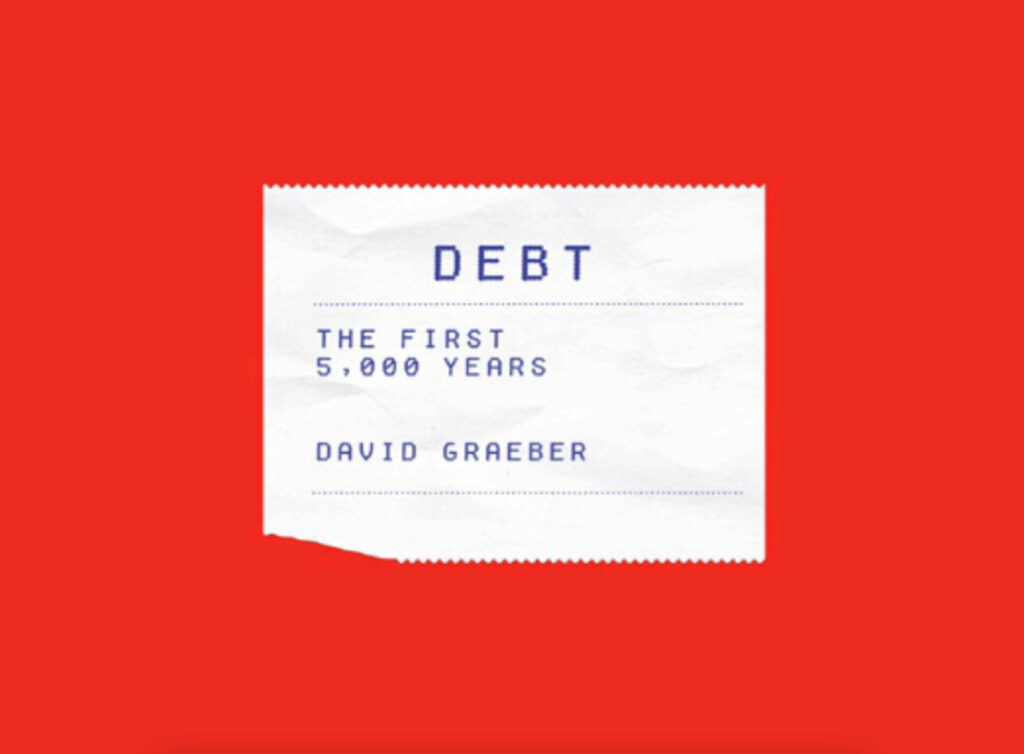 The room is dedicated to the discussion of the concept of debt as present in David Graeber's "Debt: The First 5,000 Years," as well as in other texts.
Events
The reading group on Graeber's 2011 book "Debt: The First 5,000 Years" began in October 2022, coinciding with the opening of the David Graeber Institute. Curated by Steven Bachelor, the group was held twice a month and concluded in May 2023. Recordings of the reading group sessions are available in a playlist on the Museum of Care YouTube Channel.

Just as we were finishing the reading group, Red Pepper Magazine asked us to contribute to their 240th issue on Debt. They published entries by Steven Bachelor and Nika Dubrovsky in an article titled "Learning from David Graeber."
For the Debt in Discussion meetings, we invite guest speakers to talk about a wide range of topics covered during the reading group on David's book. In May 2023, we had economist Michael Hudson as a guest speaker, and on September 14, we will be hosting a conversation with Professor Barry K Gills.
David Graeber considered Michael Hudson's work on Mesopotamian debt Jubilees and the structure of American imperialism as major influences on his book "Debt: The First 5,000 Years." Currently, Hudson is working on a trilogy on the history of debt, with the first book, "…And Forgive Them Their Debts," released in 2018, followed by "The Collapse of Antiquity" this year.

As a follow-up to our reading group on Graeber's "Debt," we will be reading Hudson's "The Collapse of Antiquity" starting in September 2023. The reading group will be moderated by Christian Walter.
A Simple Proof
One of the entries submitted to Red Pepper Magazine was "A Simple Proof" by the Museum of Care. Although it did not make it into the final print, the magazine's crew designed it as an awesome poster and shared it with us.