| | |
| --- | --- |
| Friday 20.10 | APTART "Carnival and War" |
This event will not be on-line. Sorry about it! We want to keep everything open to everyone, but at times it surpasses our capacity to manage.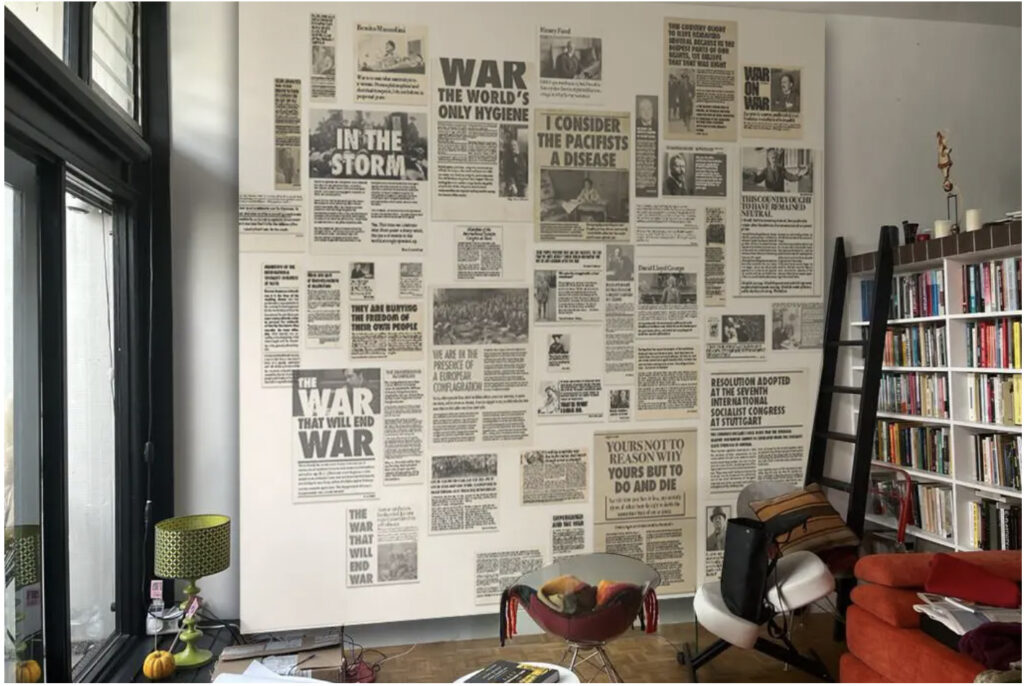 Our second AptArt exhibition – Carnival and War, following the APTART "50 YEARS OF PROTEST POSTERS IN THE UK." It is dedicated to the theme "Carnival vs War".
We have organized our 4th Carnival4David, using all the experience of the previous Carnivals.
Carnival4David Rowley Way 2023
We live in a world of war and violence, of discrimination and dehumanization.
How is this possible? Why does it happen?
Sometimes I think that a research on Carnivalesque Culture can give us some important answers to these cursed questions.
We will start our exhibition by presenting the works of two artists: John Phillips and Nika Dubrovsky.
We will continue by introducing new works over the next few months, accompanied by a series of discussions in which we plan to include an online audience:
introducing the anti-war edition of the poetry journal Translit
Propaganda and War by Chris Haughton.
Clive Russel, Ocean Rebellion and the War on Fish,
Video Art on War and Peace by Jan Ralske